Compound Information Window
The Compound Information Window displays common multi-character words and idioms using a given character in any position. The entries are listed in alphabetical order by pinyin. You can hear the pronunciation of any compound with the press of a single key, and all of the characters in the compounds are linked to their respective Character Information Windows.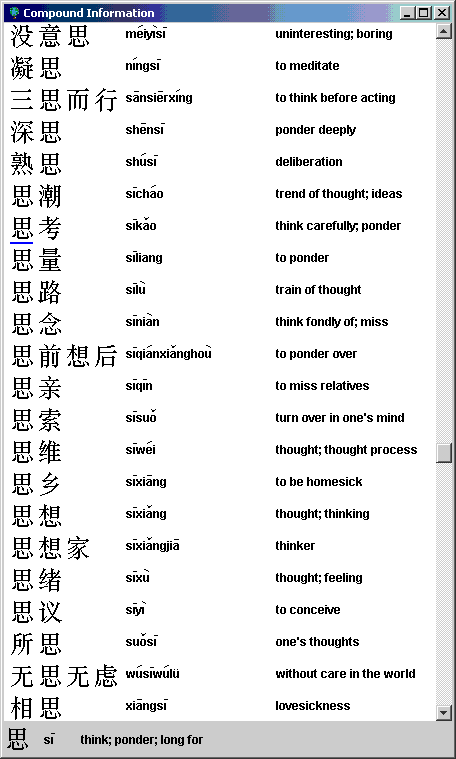 In addition to showing you how a character like si is used in various compounds, Clavis Sinica can also help you see how a character or its parts are used in other characters.